We are a locally owned family business, based in Buzzards Bay. We have been delivering firewood on Cape Cod and Southeastern Massachusetts since 1994. We offer high quality seasoned firewood in full and half cords.
On Cape Cod, wood heat is the antidote to our damp cold winters and springs. The feeling of gathering around a hot fire is medicine for the soul! We love heating with wood! So it was natural to supplement our income with firewood. We bought a firewood processor and a trailer mounted log loader. Over the past 25 years, as our loyal customer base has grown and we have invested in equipment, we now retail 700 to 1,000 cords per year.
In the past two years we have begun milling premium Ash, Pine, Hickory, and Cedar wood from our local sawmill. We began producing the lumber for our own household use, but as people took notice to the high quality finish, they wanted some for themselves. We will produce and deliver quality lumber to your specifications, and we would love to talk to you about any project you have in mind.
We also provide a wide range of related services
Trucking
Bobcat service
Tree & log removal and transport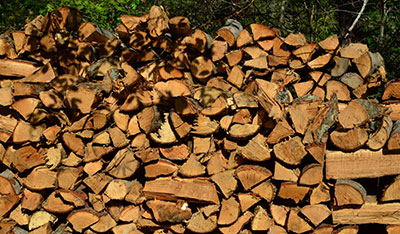 Call Us today to order next winter's firewood or premium lumber for your next project